31 May 2022
Sensor Protect, easing diabetes management through innovation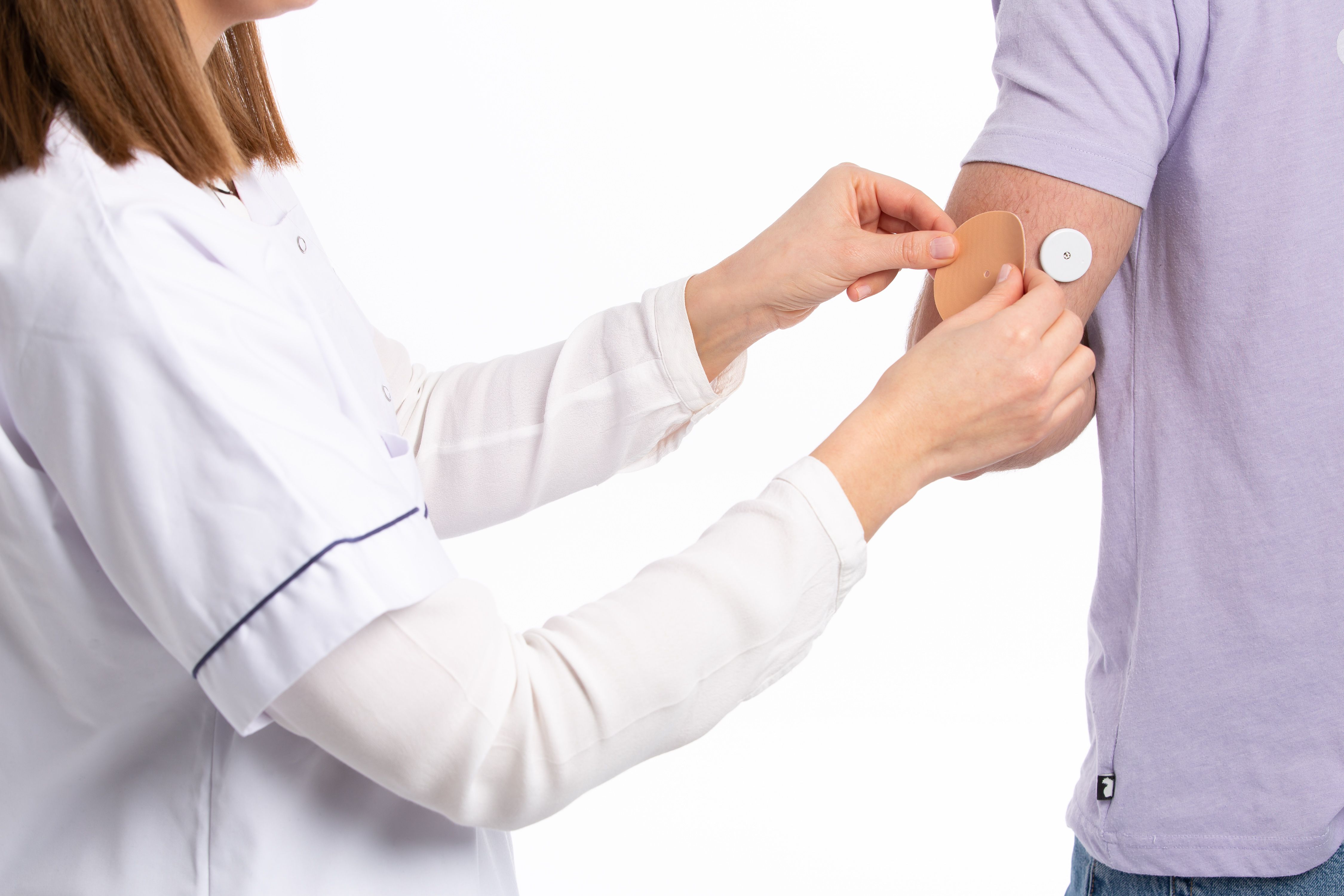 Sensor Protect patches for the Freestyle Libre and Dexcom sensors, as well as insulin pumps, are taking the market by storm in France. The company's founder, Samir Thevenot tells us about the fast-paced launch and the future of his innovation.
After two years of research, Sensor Protect has been the subject of a patent and medical device accreditation to launch its sales, in March 2021, with a group of 327 French pharmacies. "Being a medical device is not only a quality guarantee, but it allows you to be prescribed by endocrinologists and to benefit (in France) from partial reimbursement", explains Samir Thevenot, ex-rugby player and diabetic, faced with the difficulty of keeping his blood glucose sensor in place in his sports practice.
By working with private laboratories, he developed a material and a glue, both "flexible and pleasant" for the skin and non-allergenic, that remain in place for 14 days (the maximal life span of a blood glucose sensor).
An innovation that has no difficulty convincing users thanks to its effectiveness "I made this product for myself because I didn't want to give up using sensors simply due to adhesion issues, it gives me great satisfaction to extend my solution to the diabetic community" says Samir Thevenot.
In March of this year in the UK, New NICE guidelines recommended wider access to Flash and CGMs for people living with diabetes on the NHS; this happened in France back in 2017 and shortly after, the market demand for patches soared.
The Sensor Protect team looks forward to meeting UK pharmacists at the Pharmacy Show in October to present their patches, a solution to a problem many UK pharmacists could be faced with this summer.
In addition to this first product, the company of twelve employees has been solicited by manufacturers of blood glucose sensors and insulin pumps for specific solutions, as well as other medical device manufacturers such as catheters, as new markets open up to the dynamic young company.