09 Sep 2021
Survey shows 98% find the Guidelines for Pharmacy handbook either very useful or useful.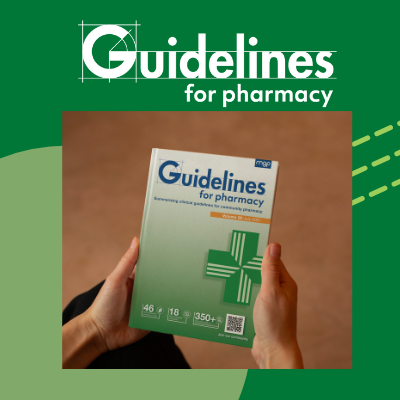 The Guidelines for Pharmacy 2021 pharmacy survey was conducted during July and August 2021 and has indicated that 91% of respondents use Guidelines for Pharmacy to keep up to date with best practice, 73% to inform the treatment/management of patients and 88% to support their CPD; showing that Guidelines for Pharmacy is well placed to support those working in community pharmacy through the changes driven by COVID-19 and the NHS restructure.
When asked about the importance of clinical guidance and where they currently source this content, of the 108 respondents 93% think that clinical guidance will become more important with the rollout of the new NHS structure. Respondents stated that Guidelines for Pharmacy was the second most popular source of guidance for the community pharmacy team (after NICE) and 98% find the Guidelines for Pharmacy handbook to be either very useful or useful.
Guidelines for Pharmacy supports delivery of best-practice care and advice to patients and the public by:
delivering clinical guideline summaries via the quarterly handbook circulated for free to all UK community pharmacies
providing access to over 350 online at guidelinesforpharmacy.co.uk
developing our content with over 60 UK independent professional bodies
offering on and offline access via the Guidelines app.
Create your free account today at guidelines.co.uk/register where you can access all our summaries, bookmark your favorite content, and opt in to receive emails tailored to your role. Don't forget that reading and reviewing clinical guideline summaries counts towards your CPD. Join our online network of over 4700 registered users from community pharmacy and start to benefit immediately.