13 Jul 2023
Technology is essential to save our independent pharmacies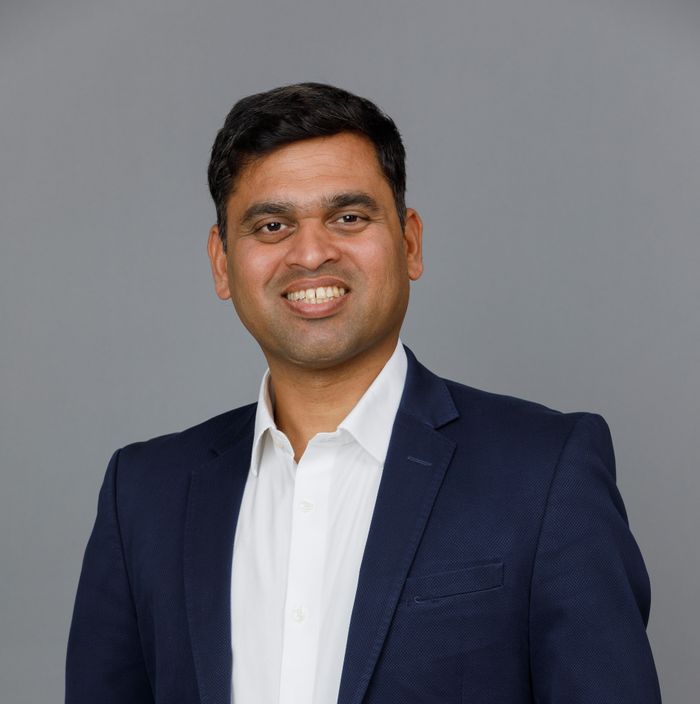 Santosh Sahu, Founder and CEO of Charac discusses the importance of technology in saving community pharmacies.
There is no doubt that pharmacies are under serious pressure: the number of pharmacies in England has dropped by 160 over the last two years, the lowest number since 2015. [1] Right now, Lloyds Pharmacy is in the process of selling off a portion of its branches to independent pharmacy chains, amidst relentless news of pharmacy closures. Even the large players are not immune to the challenges the sector is facing.
The Government's plan for 'Pharmacy First', which has recently seen pharmacies taking on a growing role in prescribing medications for minor ailments, while welcome, masks the crisis pharmacies are facing. The Association of independent Multiple Pharmacies (AIMp) has estimated a £1.1bn shortfall in funding for independent community pharmacies each year, and pharmacies have seen around a 30% cut in government funding since 2016, taking into account inflation.[2]
Acute pressures
Funding, staffing, and technology reforms are all needed to restore England's network of pharmacies and safeguard the future of our national healthcare. If we can do so, then 'Pharmacy First' can become a reality: a system where pharmacies supplement the NHS effectively to provide high-quality healthcare for all.
With the NHS struggling to meet demand, pharmacies have long been touted as the solution to relieve pressure. However, much like the NHS, pharmacies are facing staffing shortages, inconsistent government funding, and antiquated processes. Nine in ten pharmacies are reporting staffing shortages,[3] while the cost of antibiotics increased by more than ten times in 2022.[4] This means that many of Britain's 11,700 community pharmacies are currently unable to meet the expanded role the Government has pictured.
Technology, while not an instant cure to the healthcare sector's problems, can play a huge role in alleviating monetary and capacity-related issues. The rapid digitalisation of the NHS over the last few years has set the example, and pharmacies must follow.
Digital solutions
Last year, the NHS allocated £2bn as part of its plan to digitise the its systems and support digital transformation in social care. By implementing technology, manual and face-to-face processes such as sorting prescriptions, dispensing medication, and conducting consultations can be made more efficient, lessening the amount of paperwork and allowing appointments and deliveries to be arranged online, rather than being done over the phone or in person. 40% of calls to pharmacies are made because of a lack of clarity between patients and pharmacists on issues such as the status of prescriptions. By setting up digital services that can manage these requests, pharmacists have more time to work on other services, such as ones that can help increase the income of pharmacies.
The New Medicine Service (NMS) is one such service. The scheme encourages pharmacists to provide advice to patients using certain new prescriptions, and conduct follow-up reviews with patients. In turn, pharmacies are paid once these reviews are completed. However, pharmacists rarely have the time or ability to log these reviews. Through digital transformation, apps can be developed that would allow pharmacists to keep a record of these reviews efficiently, providing them more time to spend supporting patients.
Revenue can also be brought in through online marketing and social media. A recent Charac survey found that the vast majority of patients were not aware of the full breadth of services that pharmacies provide, with patients on the whole using pharmacies for the traditional services of ordering prescriptions and disposing of old medication. By maximising their online capabilities to promote the range of services they provide, pharmacies can embrace 'Pharmacy First' as the first port of call for patients looking for consultations on minor ailments, and more.
Innovative future
At Charac, we have created a platform that supports pharmacies to do all these things. From digitally conducting prescriptions and consultations, as well as the delivery of medications through our partnership with Royal Mail, to providing digital and field marketing services, we are giving pharmacies a digital presence that will support them financially, as well as empower them to improve the quality of their services.
With the high street pharmacy at risk of extinction while online pharmacies continue to be on the rise, it is vital that digital systems are available to aid independent pharmacies to compete, both in terms of high-quality service and profitability.
Pharmacies are an essential part of our high street, and an indispensable facet of British healthcare. It's time that we empower them adequately to perform and offer not just as they should, but for their impact to go beyond the current limitations they face.
[1] https://www.bbc.co.uk/news/health-65481473
[2] Ibid.
[3] https://www.telegraph.co.uk/news/2022/02/05/staff-shortages-will-force-thousands-pharmacies-cut-opening/
[4] https://www.theguardian.com/society/2022/dec/13/uk-pharmacists-report-sharp-rise-in-prices-for-strep-a-antibiotics