21 May 2018
The future's brighter than ever for community pharmacy
The Pharmacy Show 2017 was the most successful event to date, most notable for its feeling of overwhelming positivity and optimisation for the future of the profession despite the challenges that lay ahead. An unprecedented number of over 8,900 pharmacy professionals visited with more exhibitors than ever and eight work streams with over 100 hours of CPD were there to create this buzz of excitement at the NEC Birmingham on the 8th and 9th October.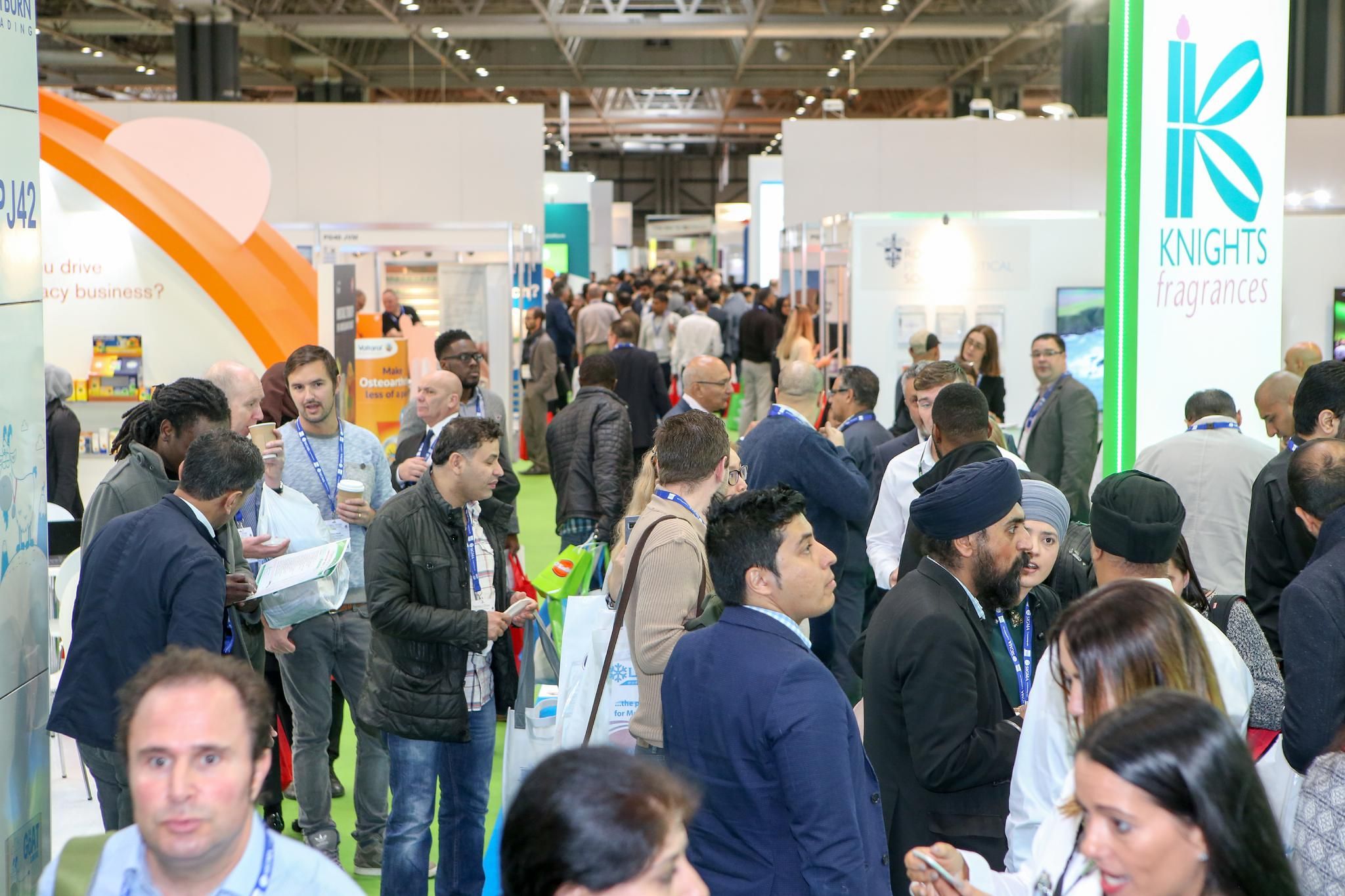 One presenter described the environment as 'the best of times and the worst of times', a very Dickens approach to the challenges that community pharmacy faces, but the opportunity to develop and progress. Panel discussions in the keynote theatre considered the community pharmacy future and how to change the narrative and several panel members were very upbeat about the future. Rob Darracott said "from discussions with regular exhibitors, I got a sense that the mood is turning towards services and local development of patient facing activity, including private services". This sentiment was shared by many of the visitors and exhibitors alike. Ash Soni, president of the Royal Pharmaceutical Society said that pharmacists must tailor private services to local population needs.
Commenting on the role of pharmacists, the Pfizer Healthy Partnerships Team explained: "Pfizer Healthy Partnerships was proud to be lead sponsor again and to demonstrate our commitment to strengthening and growing the role of pharmacists in the local health economy. In addition to our on-going support for community pharmacists, via www.AccessPfizer.co.uk, the show gives a fantastic forum for debate. Our team met around 250 pharmacy professionals over the two days, allowing us to share ideas and explore ways to work more closely together."
With more visitors than ever, the varied educational streams were well attended. Important topics included improving relationships between community pharmacy and general practice (business theatre); opioid dependency (clinical theatre); encouraging young people to think pharmacy (public health and wellbeing theatre); sore throat test and treat (Pharmacy services innovation theatre) and general practice pharmacy (Primary care pharmacy theatre). The technology theatre was also well attended, discussing various apps, the use of social media and how to keep your data safe and supported by NHS Digital.
This year there were several presentations from community pharmacists that were walking the walk. It is so important to give the stage to pharmacists who are delivering new and advanced services. Showcasing leading examples of practice provides an opportunity for other pharmacists to understand and lean from others. The Pharmacy Show remains an important event to showcase talent and encourage the whole profession to progress.
This year we saw more technicians visit the show demonstrating that the future lies in teamwork. We are particularly happy to see the Royal Pharmaceutical Society joining with the Association of Pharmacy Technicians to launch a 'statement of intent' to work together more closely.

Another major highlight this year was the launch of a brand new Primary Care Pharmacy Theatre in partnership with the PDA, PCPA and the NAPC. This provided a common place for GP practice based pharmacists and independent pharmacists to network and get all the information they need to move forward with the exciting new opportunity represented by GP practice based pharmacists: bridging the gap between secondary care, primary care and community pharmacy.
The biggest ever exhibition created a varied opportunity for the visitors to interact with a wide variety of companies and organisations. Many companies were there for the fi rst time, but for connect2pharma this was their second time. Mark Robinson, a director of the company said 'last year we had a small stand, but this time we came back with a much bigger space. We brought in a whole team and delivered training to over 250 delegates. It was a great success'. We are already planning for next year. The Pharmacy Show will continue to represent thought leaders in the profession and wider NHS. We will showcase new talent and demonstrate ways in which community pharmacy can tackle the challenges and move forward.
"With planning already underway for next year's Pharmacy Show which runs again at the NEC on the 7th and 8th October 2018 and are determined to make the event even better. We are the national event for the industry and profession – our aim is simple; to give community pharmacy and their teams a platform to receive the advice, tools, training and guidance on how to survive in the immediate future – and also create an environment in which they can feel inspired." concluded Garry Tyson, Event Director, The Pharmacy Show.