05 Oct 2023
Viva Health Laboratories at a glance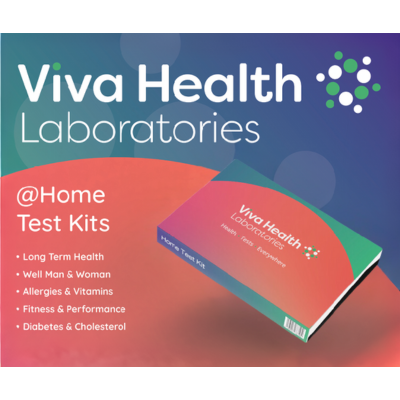 Viva Health Laboratories offer a complete testing solution including bespoke profiles, panels - all processed in our own laboratory.
Pathology, Nutritional & Environmental testing

Dedicated customer support team
Competitive pricing
Phlebotomy service - 170+ locations
Bespoke profiles & panels
Our in-house logistics and customer support teams ensure there is a human touch to our service - a great customer experience is our priority.
New product range: Home Postal Test Kits
Order from a range of blood tests, to be delivered directly to the client's home address.
These test kits connect you with patients across the country, in a convenient way for both parties. They can be used to monitor and diagnose or check the status of a patient's health.
Customer tests at home
Results with 48-hours via easy-to-read report
Health concerns answered, get a check-up or improve health
Results within 48 hours direct to the patient or your practice management system
Our home test kits:
Well Man & Woman
Long Term Health
Fitness & Performance
Diabetes & Cholesterol
Allergies & Vitamins
Visit us at stand M42 at The Pharmacy Show or get in touch on 01753 981 698.