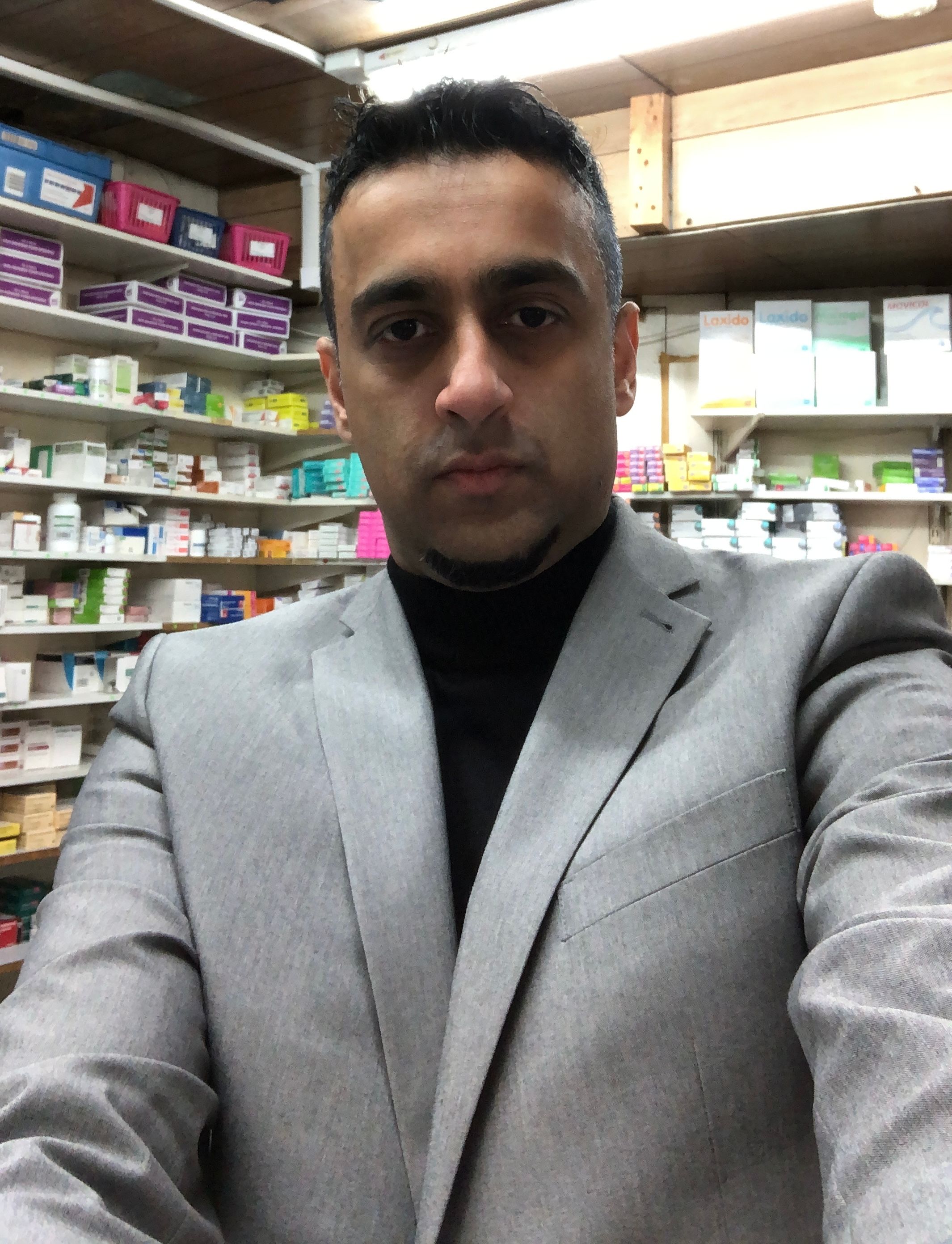 Mohammed Omar Sarwar
Pharmacist Manager & Newcastle Inner West PCN Lead, Omar Healthcare Ltd.
Omar has worked as the Pharmacy Manager for Farah Chemists in Benwell for the last 7 years but has worked in community as a Pharmacist for the last 14 years. During this time he has also completed his postgraduate diploma in clinical pharmacy and has also achieved his independent prescribing qualification. Whilst working in community Omar has also had the opportunity to work in primary care as a medicines optimisation Pharmacist and has a keen interest in structured medication reviews for polypharmacy patients particularly those in care homes. Omar enjoys engaging with locally commissioned services and has helped to promote them as the Newcastle inner west PCN lead over the last few years. Since qualifying in 2009 Omar has always had a keen interest in addressing the health inequalities within the community. He links in with a variety of other organisations and sub groups within his community to try and deliver the best possible care for every single patient. Omar's 'formulated' approach has gained him the recognition, trust and respect from the people of Benwell.